We are an online vocational trade school.
Traditional high level butchery education is expensive and time consuming. That's why we developed Range® Meat Academy, a comprehensive online meat school. Now you can reduce costs with consistent and affordable Range® Meat Clerk and Meat Cutter certificate training.

Our online programs allow the learner to gain extensive and valuable knowledge about cutting, merchandising and selling meat.
Our curriculum is designed using the four major proteins: beef, pork, lamb and poultry. With videos, cut charts, competency badges, study aids, quizzes, certificates and a personal web-portal, Range® Meat Academy online is appealing and entertaining.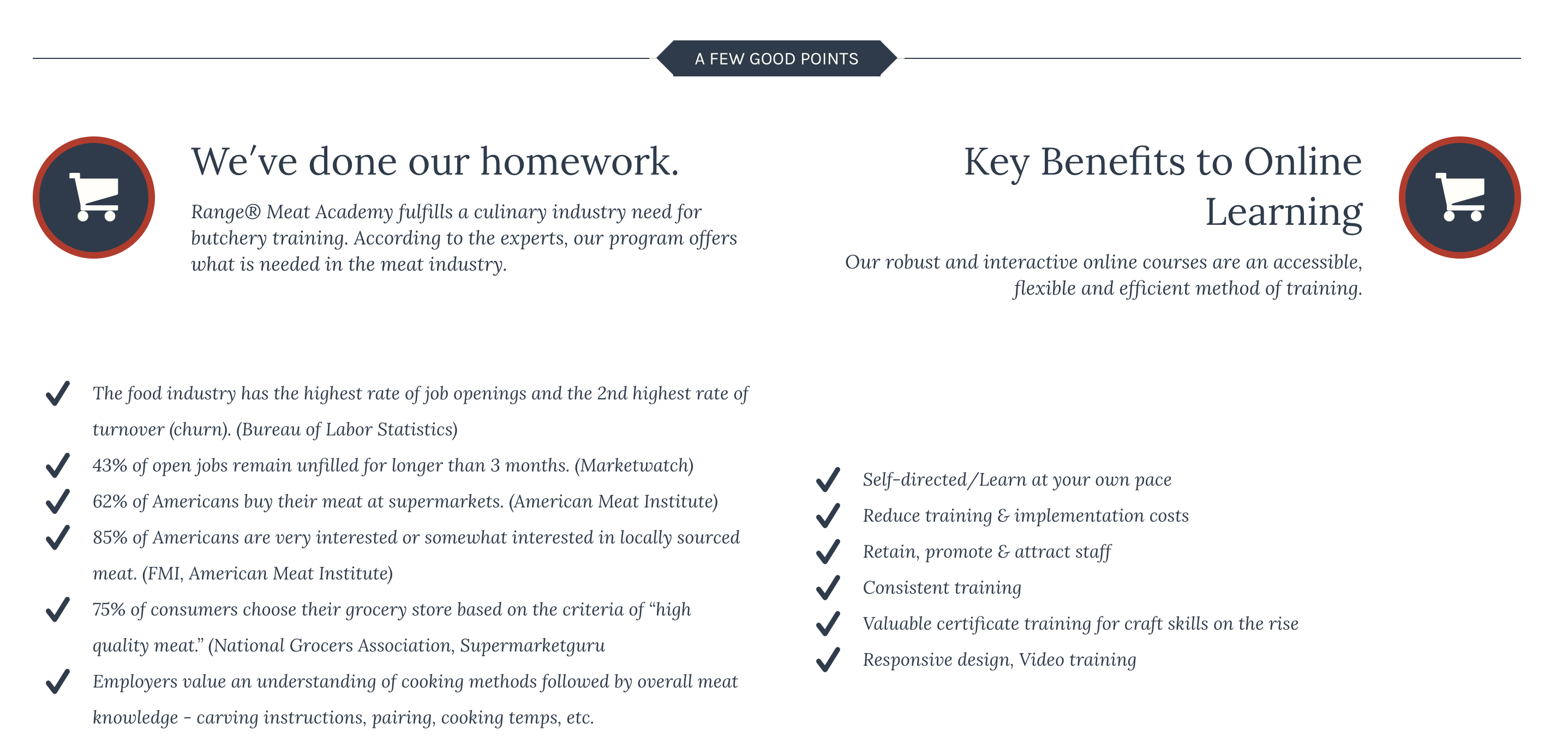 Above all, our robust and interactive online courses offer an accessible, flexible and efficient method of training.